The News Eagle vom 29. März 2012
Man finds his German double (Richard Krebs, meet Richard Krebs)
---
Hawley, Pa. — Somebody once said somewhere in the world you have a double, you didn't know about. Ridiculous? Ask Richard Krebs, a Verizon worker who lives in Wallenpaupack Lake Estates. Krebs and his wife Kathleen raised two sons. In June 2008 they celebrated the birth of their first grandchild. Wanting a special gift he could leave him, Grandpa Krebs thought to look up their family history and have it recorded so his grandson would know his roots.
His search came up with someone quite unexpected- not a long ago ancestor but someone living in Germany, the land of Kreb's forefathers. He started with the genealogical records available at Ellis Island. He was aware that his grandfather Theodore Krebs emigrated from Germany to the United States in 1893. He came over from a town called Aschaffenberg. He found out that his grandfather's brother was from another town, called Weibersbrunn. Krebs would soon get used to these marvelous German names.
In October 2010 he was digging further online to see if he could find any more information. Totally on a whim, one day Krebs decided to type in his own name, "Richard Krebs" and then "Weibersbrunn." What he found was erstaunlich! (amazing)! Unvorstelbar! (incredible)! This could get a bit confusing, so from now on we'll refer to our Richard Krebs as Krebs (US).
He found a German man by the name of Richard Krebs. This man has an astonishing resemblance to Krebs (US). His German counterpart, furthermore, is only four months younger- both are 64. The German man is the mayor of a small town called Bischbrunn.
He and his wife Ann have two daughters. He lives in the very same area that Krebs' (US) forefathers lived. Bischbrunn, Weibersbrunn and Aschaffenberg form an equilateral triangle, only eight miles apart on each side. Bischbrunn is within Lower Franconia, a section of Bavaria.
Krebs (US) and Mayor Krebs share the same facial features, to the extent that if not a mirror reflection, then one might swear they are identical twins. The mayor has a web site (www.richard-krebs.de) that has several pictures of himself at various stages in his life. In each case, Krebs (US) notes they bear an uncanny resemblance to himself at those ages. With the helps of a friend, Angelica Johnson, who speaks German, Krebs (US) wrote a letter and sent it with pictures of his own life at similar stages, to show the mayor.
Mayor Krebs replied with a letter translated into English by his daughter. Krebs (US) said that the mayor was also astounded at the resemblance. He was so amazed, he went to the German press, and even before Krebs (US) received the return letter, he got a telephone call for an interview from a German radio station. The story was also published in a German newspaper, Main-Post. The German press called it "Doppleganger." This refers to an old German folklore of a sinister double of oneself, although in modern usage the term has come to refer to anyone who seems to be a twin. The two look-alikes have begun an e-mail correspondence. The area of Bischbrunn, Krebs (US) said, is very similar to the rural countryside of Wayne County, PA, with forests and farmlands. Bischbrunn had only 1,917 peolple in a census taken in 2000. He and his wife have made arrangements to fly to Germany June 1st for a two-week visit with the mayor. He said the mayor is planning to give a nice tour.
Contacted by e-mail and with the aid of an English-German translation service, Mayor Krebs offered his comments to The News Eagle: "Yes, I admit with pleasure that I was surprised in October, 2010 very much, as I have news of my 'double'. The exterior resemblance [and similarity of] age are amazing. Also the fact, that the forefathers from Richard T. Krebs come from our immediate region. We work diligently it to fathom the tracks of our common forefathers." He said that the German media is very interested in capturing their impending face-to-face visit, and he and his family are in great anticipation.
Since they began correspondence, Mayor Krebs began investigating his new American friend's genealogy, and was able to trace it back to 1748. Unfortunately, records on his family prior to 1748 were destroyed in an air raid in World War II. The mayor's family has been researched back to 1700. Interestingly, they are yet to find a common ancestral link, despite their appearance and name.
They have thought about having a DNA test, though that could be costly. Krebs (US) is interested to know if such a test could determine how many generations back they may be related. They have also visited online through Skype, which allows them to see one another. Dieter Winterle translated for the Krebs (US) and the mayor's daughter Stefanie translated at their end. Krebs (US) noted that Stefanie also bears some resemblance to their son Michael. Now Krebs (US) is working on learning German. Krebs (US) said he and the mayor are both very eager to meet.
These photos show two men named Richard Krebs. They share an amazing resemblance as if they are twins, but they have different sets of parents. Both are 64; one lives in the United States (Wallenpaupack Lake Estates, Lake Ariel - Paupack Township, Wayne County,PA; the other lives in Bischbrunn, Lower Franconia, Germany. See our related story, "Man finds his German double."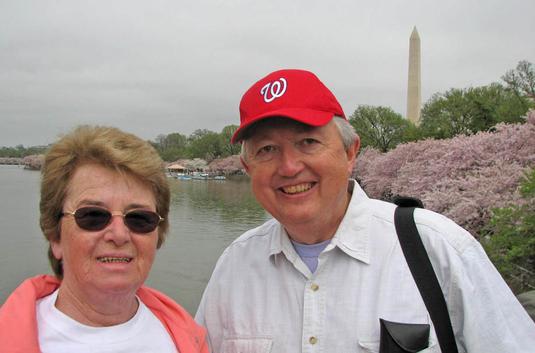 Mr. and Mrs. Richard and Kathleen Krebs, United States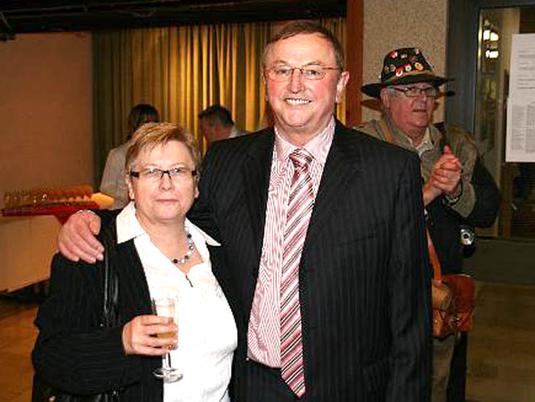 Mr. and Mrs. Richard and Ann Krebs, Germany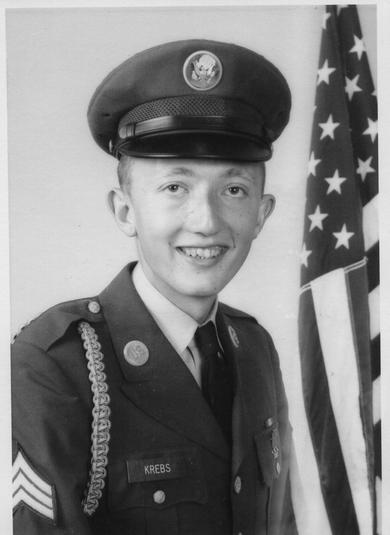 Richard T. Krebs, US Army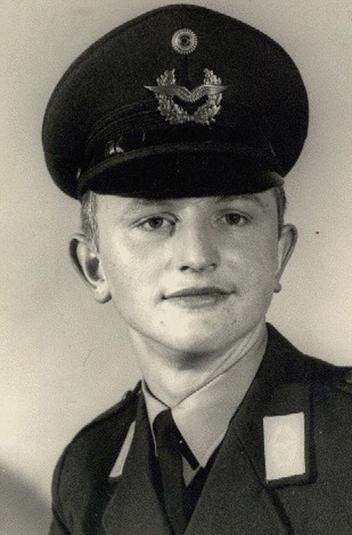 Richard Krebs, West German Army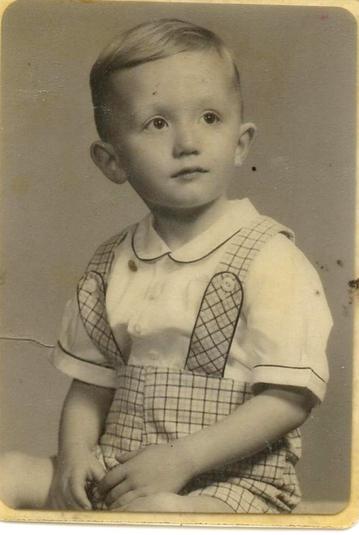 Richard T. Krebs, as a child (US)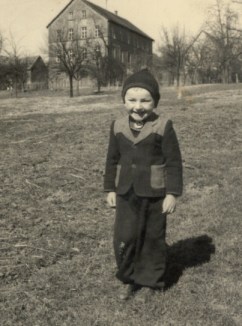 Richard Krebs as a child (Germany)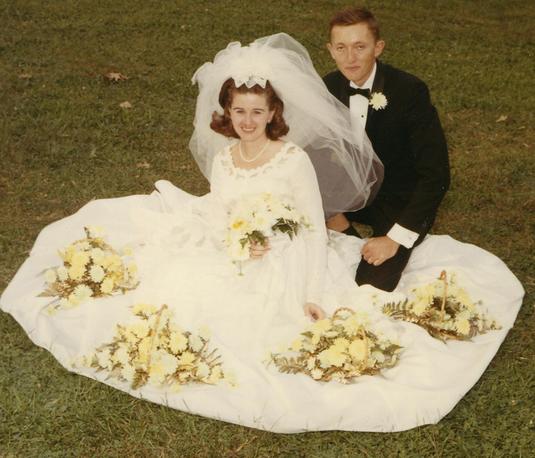 Richard and Kathleen Krebs' wedding day, US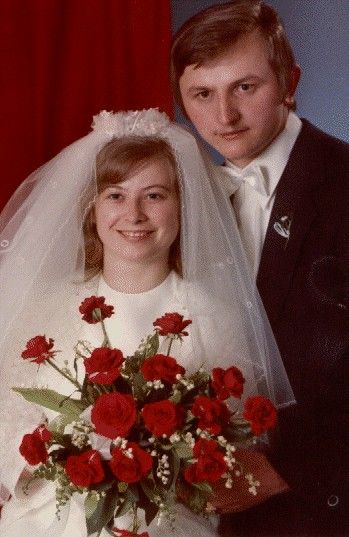 Richard and Ann Krebs' wedding day, Germany